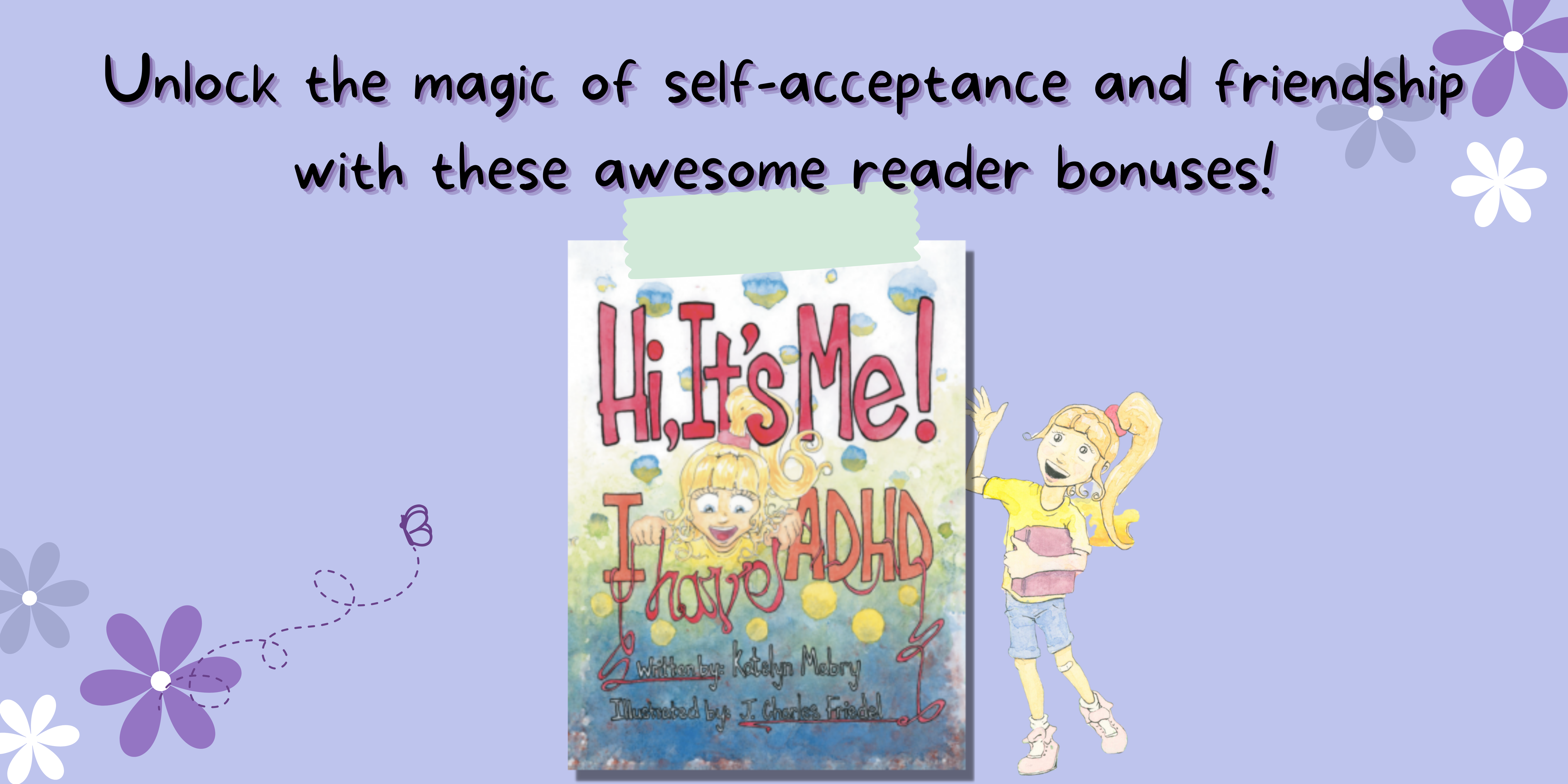 Enhance the reading experience with our Reader Bonuses for 'Hi, It's Me! I have ADHD'! Dive into the colorful world of Alex with our engaging coloring pages and spark creativity. Plus, access our lesson plan to explore empathy, acceptance, and ADHD awareness.
"Hi, It's Me! I Have ADHD" is a captivating book that serves as a beacon of hope for children with ADHD. With its engaging narrative and delightful illustrations, the book follows the journey of a young protagonist named Alex, who discovers their own ADHD diagnosis. Katelyn beautifully portrays the challenges and triumphs associated with ADHD, offering young readers an opportunity to understand and embrace their own unique abilities. As the book's birthday approaches on July 12th, readers of all ages can anticipate a heartwarming and enlightening adventure. Purchase your copy today and take advantage of this incredible book birthday discount! Don't forget to sign up below to receive the reader bonuses!
Hi, It's Me! I have ADHD Reader Bonuses!
Request Hi, It's Me! I Have ADHD! Reader Bonuses! This included a lesson plan, and coloring pages for your amazing reader experience!
You'll also be added to the Purple Butterfly Press mailing list and be notified of upcoming giveaways/freebies if you opt-in below.
Be In The Know!
Sign up to be notified about new titles, opportunities for advance reader copies, and more!