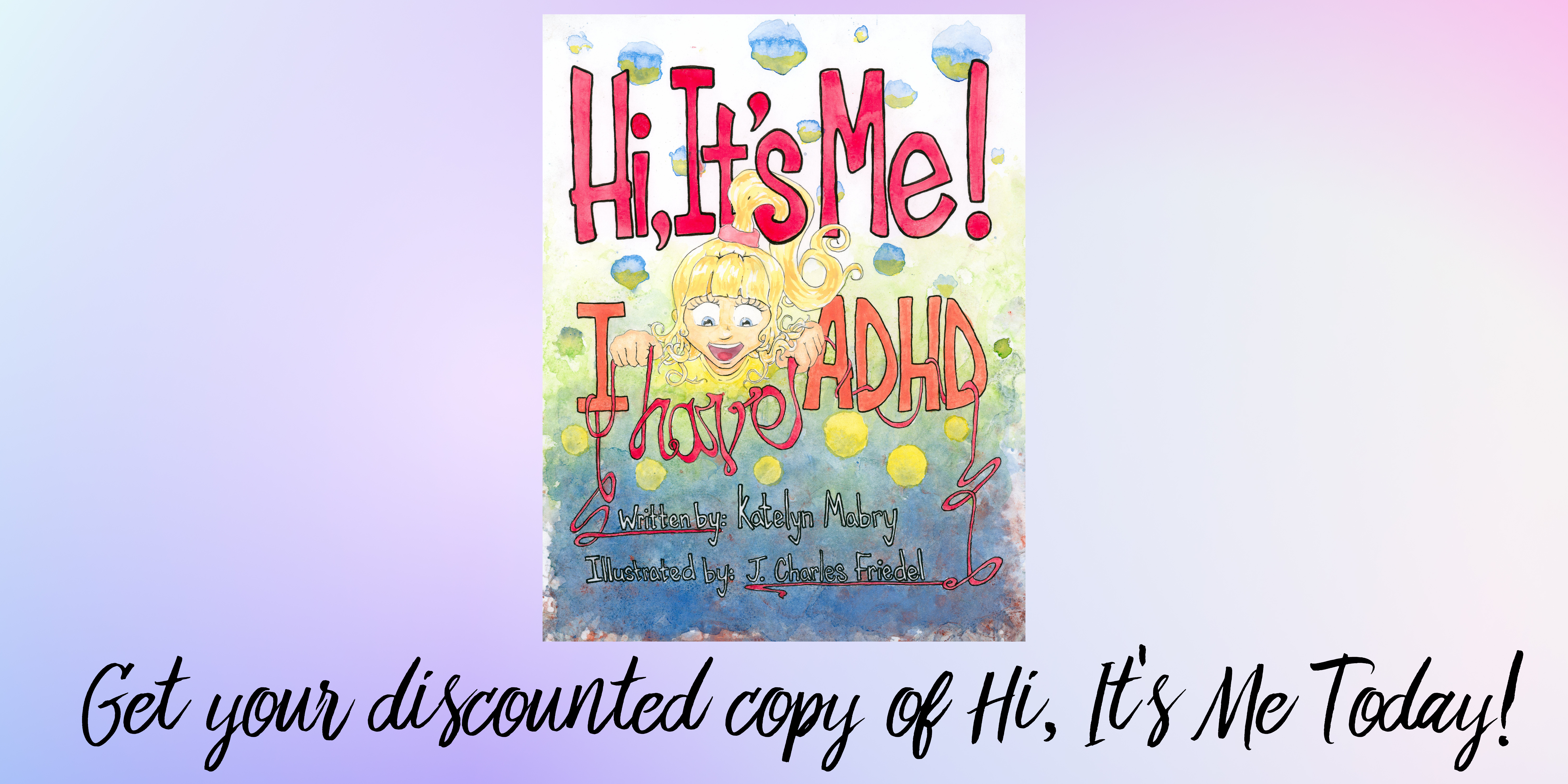 CELEBRATE HI, IT'S ME! I HAVE ADHD's BIRTHDAY WITH THIS SALE!
Attention Deficit Hyperactive Disorder (ADHD) can be a challenging experience for children. That's why "Hi, It's Me" was created. Drawing from the author's personal encounter with ADHD, this rhyming picture book offers insight, empowerment, and a sense of belonging.

Purchase your discounted copy of Hi, It's Me! I have ADHD! today! Hardcover or Softcover are available, follow the links for purchasing!
"Hi, It's Me" captures the thoughts, emotions, and experiences of a child living with ADHD. It shines a light on the world of ADHD, providing understanding and awareness.
Through practical tips and printable coloring/journal pages, the book empowers children struggling with ADHD. It reassures them that their diagnosis does not define them and uncovers the hidden strengths beneath their challenges.
By reading "Hi, It's Me," children with ADHD can find peace in knowing they are not alone in their thoughts and feelings. They will feel empowered and inspired to embrace their unique gifts and capabilities.
If you want to help a child with ADHD feel understood, empowered, and supported, "Hi, It's Me" is the perfect resource. Grab a copy today and embark on a journey of discovery and self-acceptance.

For more information on Hi, It's Me and Katelyn Mabry check out our author's page!