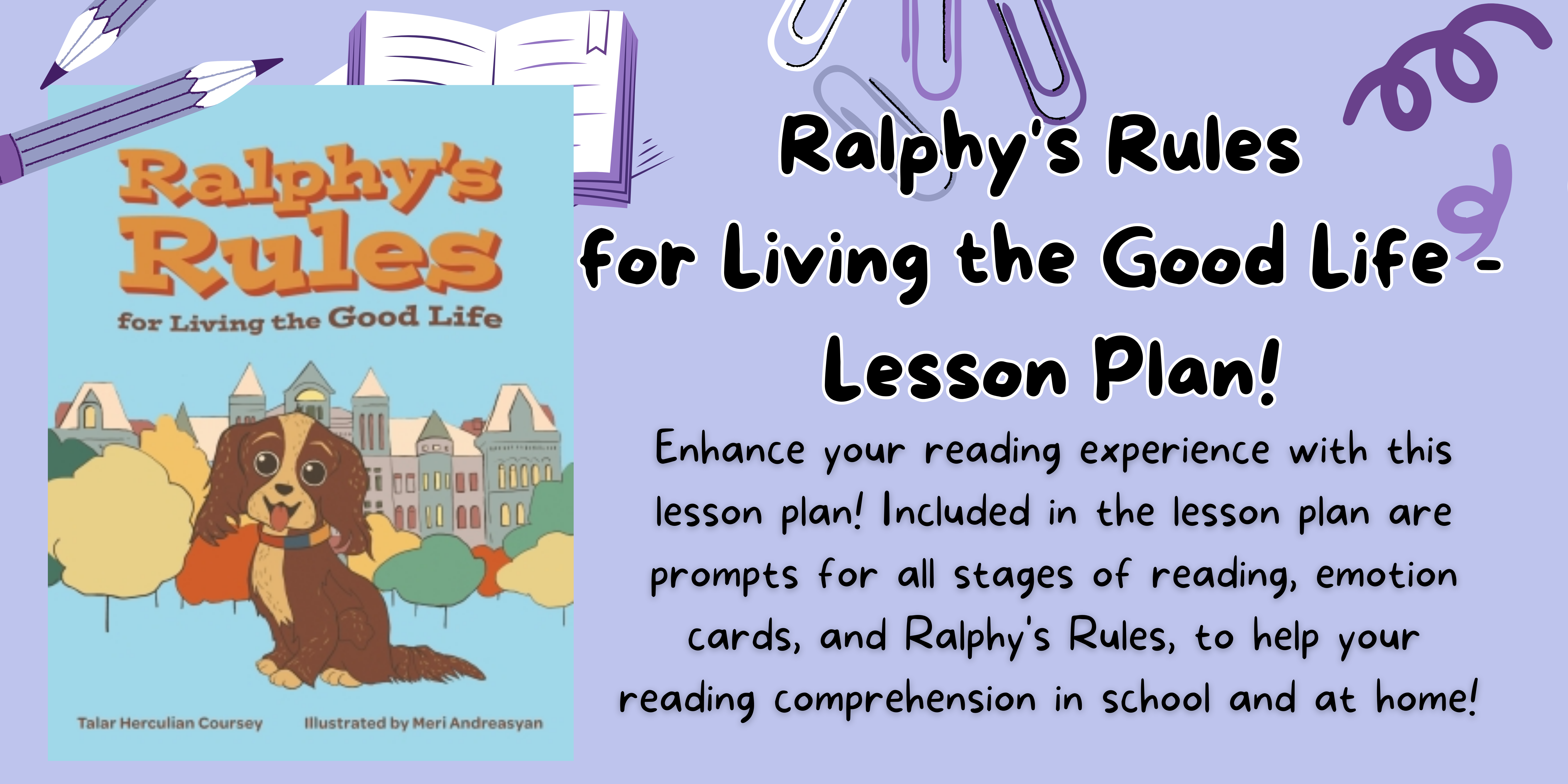 Get ready for an adorable tale of emotional intelligence that your kids will adore! Join Joey and Ralphy in the park as they discover "Ralphy's Rules for the Good Life." Through their charming encounter, Joey learns the importance of kindness, resilience, and bravery. Start the conversation early and let this dynamic duo guide you along the way.
Our dynamic lesson plan activities offer an interactive and immersive learning experience. From engaging prompts for before, during, and after reading, to reflective exercises and creative projects, each activity is designed to deepen your understanding of Ralphy's Rules. You and your children will gain practical tools to apply these teachings effectively through interactive learning. Download the lesson plans today to delve deeper into Ralphy's teachings and empower yourself and your children to live the good life.
If you haven't already, make sure to grab your very own copy of Ralphy's Rules for Living the Good Life here!
Ralphy's Rules for Living the Good Life Lesson Plan!
Request Ralphy's Rules Lesson Plan! This includes a lesson plan to guide you in your reading!
You'll also be added to the Purple Butterfly Press mailing list and be notified of upcoming giveaways/freebies if you opt-in below.
Be In The Know!
Sign up to be notified about new titles, opportunities for advance reader copies, and more!