Embrace the Excitement of Back to School with a Touch of Superhero Magic!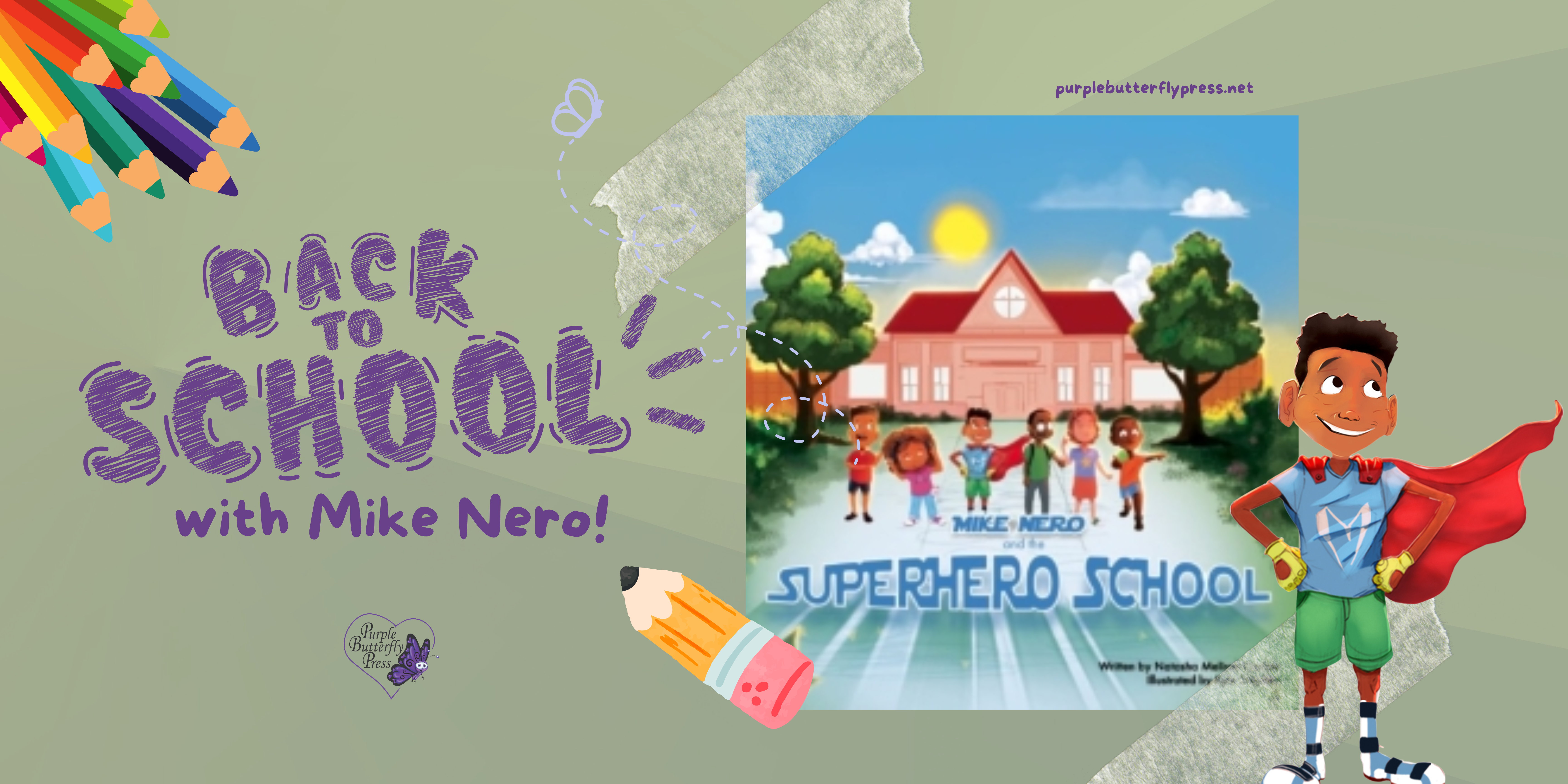 As summer fades away and the days grow shorter, a familiar excitement fills the air – it's "Back to School" season! This time of the year is special for families as it marks new beginnings, learning adventures, and the promise of growth. Inclusive classrooms and diverse learning environments are essential for a successful academic year, fostering empathy and understanding among students. To kickstart this year's journey, we are thrilled to introduce you to a fantastic book that celebrates inclusion and the magic of learning: "Mike Nero and the Superhero School" by Natasha Carlow. This remarkable book can add a touch of superhero charm to your child's educational journey! Purchase Mike Nero for your child's classroom, public, or home library today!
Importance of Inclusion:
Inclusion is more than just a buzzword; it's the foundation of a compassionate and accepting society. As parents, teachers, and caregivers, it's our responsibility to instill the value of inclusion in our children's hearts from an early age. A school that is inclusive welcomes children of all backgrounds, abilities, and differences. This creates a sense of belonging, fosters empathy, and empowers children to embrace their uniqueness while appreciating the diversity around them.
I love how this book showed disabilities by highlighting their strengths! My son was so excited to realize that he could go to the superhero school too! - SHong, Amazon
"Mike Nero and the Superhero School" - Unleashing the Power of Inclusion:
Natasha Carlow's "Mike Nero and the Superhero School" is a heartwarming tale that perfectly captures the essence of inclusion and diversity. The story follows the adventures of Mike Nero, a young boy with Cerebral Palsy, who is touring a new school. He's scared he will be mocked for his differences but soon learns that at this school they view those differences as superpowers and encourage Mike to see the wonder and value everyone can bring.
Through engaging storytelling and lovable characters, the book emphasizes the importance of embracing one's differences and finding strength in them. As Mike Nero learns to embrace his unique abilities, he demonstrates that everyone has a superhero inside them, waiting to be celebrated. By promoting themes of acceptance and teamwork, this book is an excellent tool to spark meaningful discussions about inclusion within families and classrooms alike.
Reader Bonuses - A Gift of Appreciation:
To show our gratitude for your support, we are excited to offer special reader bonuses that can be downloaded here! If you are interested in more book giveaways, sales, and bonuses, make sure to sign up for our newsletter here. By signing up you'll receive access to exclusive content related to "Mike Nero and the Superhero School", among other incredible children's books. These bonuses include printable activity sheets, and discussion guides for parents and educators.
As we gear up for another "Back to School" season, let's make this year a celebration of inclusion, empathy, and learning. "Mike Nero and the Superhero School" by Natasha Carlow is not just a delightful story but a powerful tool to teach children the value of acceptance and the magic that unfolds when we embrace each other's differences. Together, let's create a future where every child feels like a superhero, valued and cherished for who they are.
There were so many things I loved about this book. The representation is awesome! From autism to cerebral palsy as well as friends who were blind and deaf. There is a little girl in my daughter's kindergarten class who wears hearing aids so this book sparked a lot of great learning and discussion because she has a friend who has superpowers! The story moved me. The illustrations brought everything to life. The life lessons that were taught are ones that are very important to my husband and I to teach. Bonus points that my daughter said, "This book is amazing!"
- Hannah Stansel & Daughter, Amazon
So, grab a copy of "Mike Nero and the Superhero School," subscribe to our mailing list for exclusive reader bonuses, and embark on a thrilling journey of inclusion, diversity, and discovery this school year! Let the superhero magic begin!