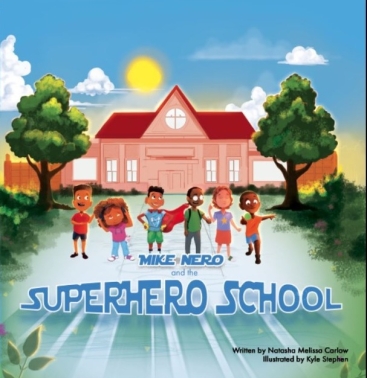 Mike Nero and The Superhero School
By Natasha Carlow & Kyle Stephen, Illustrator
Published by Purple Butterfly Press
Buy from:

Can I tell you something about this school? You see, this isn't a regular school. This is a superhero school. First days can be tough, especially for someone as shy as Mikey, but Mikey's new school is a little different. On his first day, he meets his principal and some incredible children who help him discover his own superpower within and he learns that no matter what we may look like on the outside, everyone has something that makes them valuable. Can Mikey learn to use his newfound superpower to make his school a better place for all students?
Perfect Bound | Case Laminate | 32 pages | $19.99 USD | 8.5 x 8.5 | 978-1-955119-02-3 | February 1, 2022
Be In The Know!
Sign up to be notified about new titles, opportunities for advance reader copies, and more!