Keep the Summer Spirit Alive with "Famous Seaweed Soup"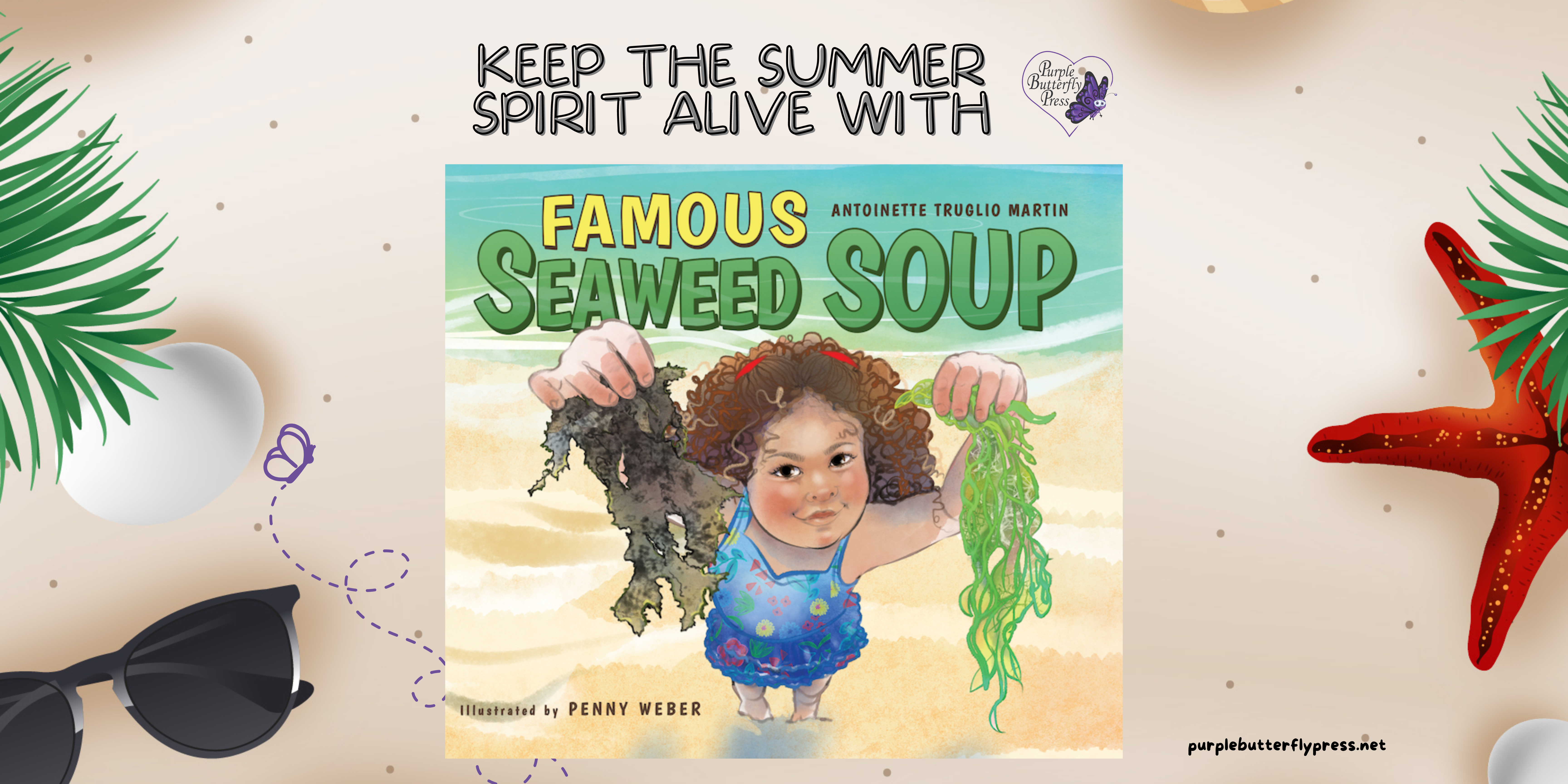 As we bid farewell to the warm sun and lazy days, it's natural to feel a tinge of sadness as summer draws to a close. But fear not, for there's a way to keep the summer spirit alive well beyond September – through the magic of books! One such enchanting tale that encapsulates the essence of summer fun, resilience, and independence is "Famous Seaweed Soup" by Antoinette T. Martin. Join us as we dive into the wonderful world of this book and discover how it reminds us that summer can continue on our bookshelves!
Beautifully illustrated throughout with the artwork of Penny Weber, "Famous Seaweed Soup" by author/storyteller Antoinette Truglio is an impressively original, delightfully charming, and unreservedly recommended pick for family, daycare center, preschool, elementary school, and community library picture book collections for children 3-8 years old.
- Midwest Review Children's Bookwatch June 2023
Summer Fun All-Year-Round:
While the calendar may say that summer has ended, the adventures don't have to stop. With "Famous Seaweed Soup," your family can embark on a fun-filled day that evokes the joys of summer anytime you wish. Fantastically relatable, this book takes young readers on a journey of creating an imaginative "soup" using found ingredients as so many of us have grown up with. As your child flips through the pages, they'll be reminded of summer beach days, making every day feel like a sunny summer vacation!
Resilience and Independence:
"Famous Seaweed Soup" beautifully portrays two essential aspects of children's growth: resilience and independence. As Sara, the main character, faces challenges and obstacles on her quest for the perfect ingredients, they learn the value of perseverance and the strength to bounce back from setbacks. Through this whimsical tale of creation, young readers are inspired to embrace their inner resilience and develop the confidence to tackle any hurdles they encounter.
Moreover, the journey of Sara showcases the beauty of independence. Children are encouraged to explore, think critically, and make their own decisions, empowering them to become confident individuals who can navigate the world with courage and determination. Check out the Famous Seaweed Soup Activity Pack here!
Special Offer! - Unlock the Magic:
To fully immerse your family in the wonders of "Famous Seaweed Soup," we're delighted to offer an exclusive coupon code! For a limited time, use code SUMMERMAGIC1 to get $8 off the hardcover edition or SUMMERMAGIC3 to get $3 off the softcover edition of the book. This is the perfect opportunity to add this heartwarming tale to your bookshelf and bring the magic of summer alive whenever you wish!
As we fondly look back on the cherished memories of summer, "Famous Seaweed Soup" by Antoinette T. Martin reminds us that the spirit of summer can thrive not only in our hearts but also on our bookshelves. Let your family's imagination soar as you follow the adventures of Sara, learning about resilience and independence along the way.
Don't miss the chance to create lasting memories with this enchanting story. Use the coupon code SUMMERMAGIC1 for $8 off the hardcover edition or SUMMERMAGIC2 for $3 off the softcover edition. Let the magic of "Famous Seaweed Soup" fill your days with wonder, excitement, and the never-ending joys of summer! Purchase your copy today and embark on a journey that will keep the summer spirit alive in your hearts forever!