Emma's Sunflower is Here!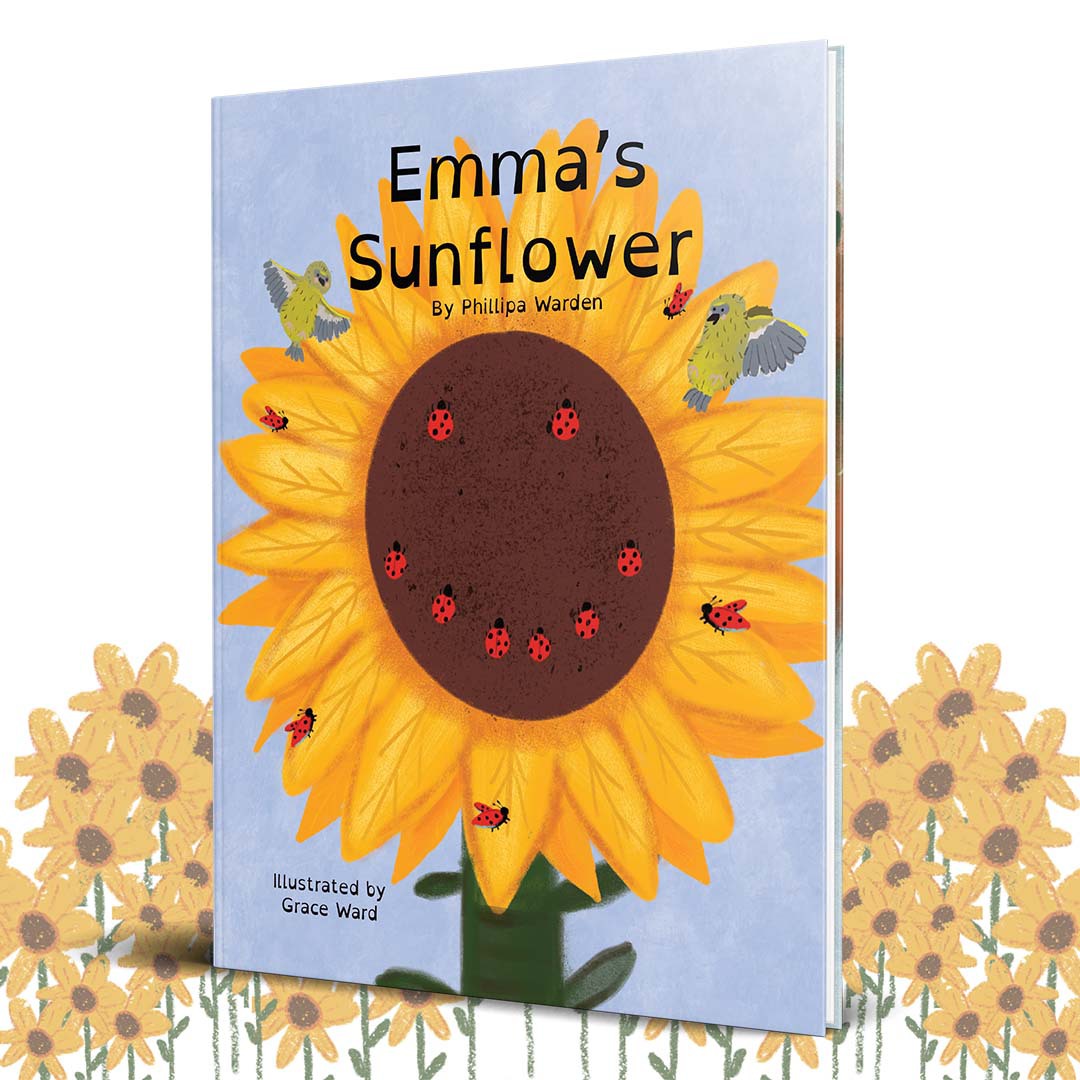 This week, we are celebrating the publication of Phillipa Warden's second book for children, Emma's Sunflower.
Emma's Sunflower is a lovely story of how things we once thought lost can return to us in the most unexpected ways. From her garden, Emma sees how a family of Finches, one hungry Crow and some spilled seeds, can lead to a wonderful birthday surprise. Told with beautiful illustrations, your child will learn about the seasons, counting, nature and ultimately Hope, all told using a dyslexia friendly font. The author is British, so don't forget to keep an eye out for those subtle differences in spelling and expressions with your kids. Will you follow Emma on this learning journey to see how slight mistakes can turn into one of nature's masterpieces?
Mother Nature has a cunning plan and, much to Emma's delight, a discarded sunflower seed snuggled deep in the soil grows through the different seasons and emerges on her birthday. The sunflower attracts the family of greenfinch Emma feared lost back to the garden. This lovely picture book covers concepts of nature, birds, seasons, colors, and counting. It's also created with a dyslexia friendly font.

Get your copy today on Amazon and wherever books are sold!