Ralphy's Rules for Living the Good Life - Released on June 27!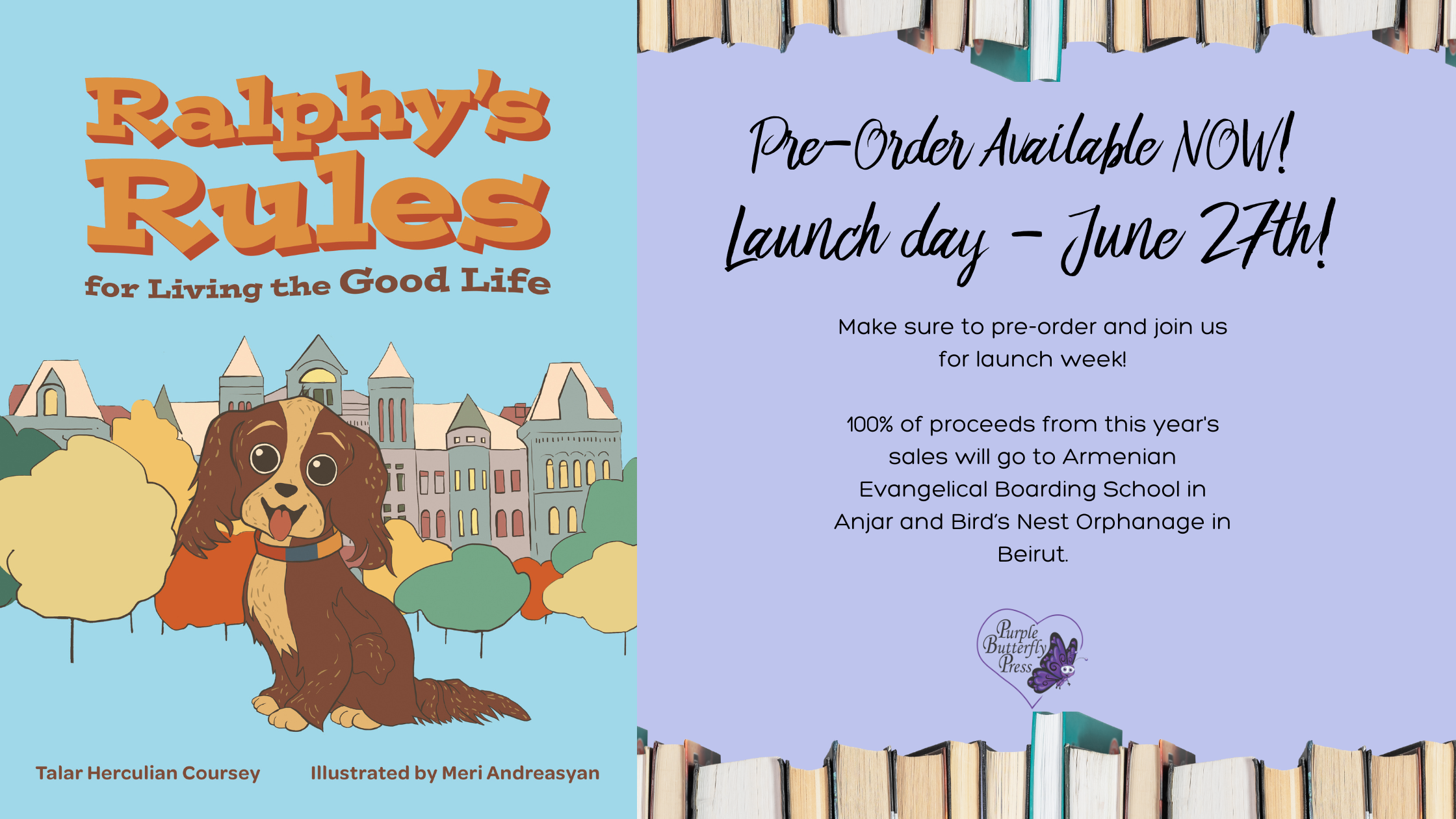 Are you on the lookout for an extraordinary children's book that not only entertains but also imparts valuable lessons about emotional intelligence and kindness? Look no further, because Ralphy's Rules for Living the Good Life by the talented author Talar Herculian Coursey is exactly what you need!
Step into the enchanting world of Ralphy, the happiest dog you'll ever meet, and Joey, the not-so-happy squirrel. When fate brings them together at the park, Joey discovers a true friend who shares her invaluable rules for living a better life. As Ralphy reveals her "Rules for the Good Life" to Joey, the squirrel embarks on a transformative journey, learning the profound significance of kindness, developing resilience, and understanding the art of not taking things personally. These fundamental skills of emotional intelligence are never too early to acquire, and this captivating duo will ignite meaningful conversations and inspire young readers to embark on their own path toward personal growth.
Authored by the remarkable Talar Herculian Coursey, who passionately dedicates her days to the legal profession and her nights to crafting exceptional children's books, Ralphy's Rules aims not only to entertain but also to make a difference. With a heartfelt mission to support Armenian orphanages in Lebanon, Talar wrote this remarkable book to raise funds for those in need while simultaneously teaching children the invaluable lessons of emotional intelligence through the charming character of Ralphy. The second book in this remarkable series was even inspired by Talar's own imaginative 8-year-old son.
Get ready to join Ralphy and Joey on their remarkable adventure, as Ralphy's Rules is set to be released on June 27, 2023. What's more, every penny of profit generated this year will be dedicated to the Armenian Evangelical Boarding School in Anjar and Bird's Nest Orphanage in Beirut, contributing to a brighter future for those in need.
If you're as excited as we are about the heartwarming journey in Ralphy's Rules for Living the Good Life, we invite you to take action today. Pre-order your copy now on Purple Butterfly Press, and secure your place in the inspiring world of Ralphy and Joey. Together, let's make a difference, one heartwarming story at a time.
Follow Talar at her website talaresq.com/ or on her Instagram at www.instagram.com/talaresq/.