Dive into the World of Famous Seaweed Soup by Antoinette Truglio Martin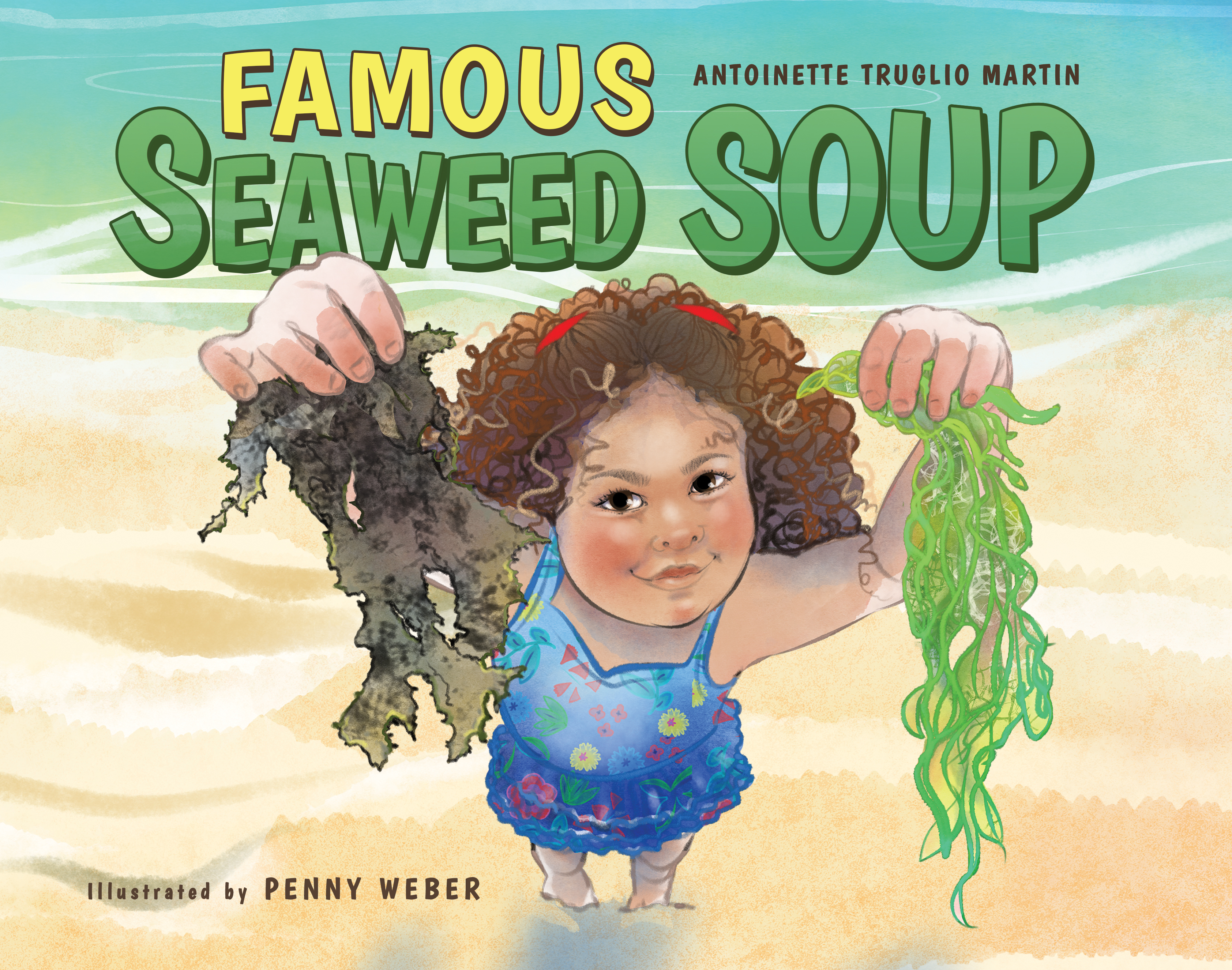 Are you a parent, teacher, librarian, or avid children's book reader? Purple Butterfly Press is looking for advanced reader copy (ARC) reviewers for our newest book, Famous Seaweed Soup by Antoinette Truglio Martin.
Famous Seaweed Soup is a story about a young child's independence and perseverance. It follows Sara as she sets out to make her famous seaweed soup, despite her family being too busy to help. Through resilience and humor, Sara proudly succeeds in making her soup and even invites others to share it with her.
As an ARC reviewer, you will receive a free copy of the book in the mail. We ask if you love this sweet book that you will please leave a review on Goodreads, Amazon, and on social media.
The author, Antoinette Truglio Martin, is a retired speech therapist and special ed teacher who now enjoys life as an author and nonny. She finds wonder in children's play and captures the magic with her stories. Antoinette lives in her hometown, Sayville, New York, where she writes and plays on the Long Island seashore with her beach-loving family and friends. She wrote the middle grade award-winning series, Becoming America's Stories, and the memoir, Hug Everyone You Know.
If you're interested in becoming an ARC reviewer for Famous Seaweed Soup, please contact Purple Butterfly Press here. We look forward to hearing from you!
You can follow Antoinette Truglio Martin on her website at https://antoinettetrugliomartin.com/ or on her Facebook page at https://facebook.com/antoinettetrugliomartin2017 and Instagram at https://instagram.com/storiesserved.
Are you a fan of children's literature? Sign up for future ARC opportunities with Purple Butterfly Press and be among the first to read and review our upcoming books. As an ARC reviewer, you'll receive a free copy of the book and have the opportunity to share your thoughts on Goodreads, Amazon, and social media. Join our community of book lovers and help us spread the word about our latest releases. Sign up today!