Author Spotlight: Natasha Carlow
Today, we're excited to share an exclusive interview with Natasha Carlow, award winning author of
Happy Tears and Rainbow Babies
. Natasha's latest book,
Mike Nero and the Superhero School
was published on February 1, 2022.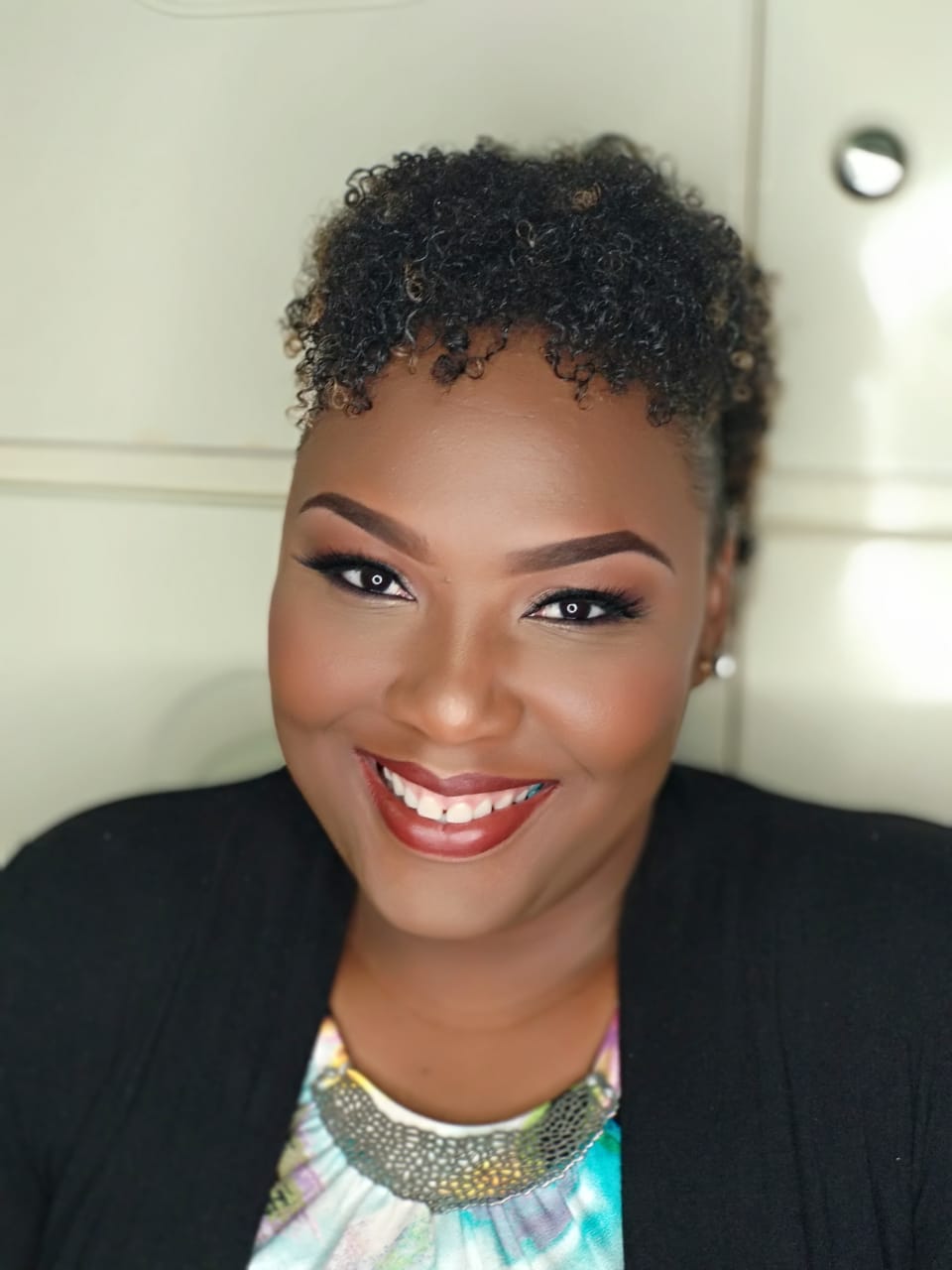 About Natasha Carlow
Natasha Carlow is an Itinerant Counsellor residing in Trinidad and Tobago with her husband and two rainbow babies. She is the author of the award-winning
Happy Tears and Rainbow Babies
and loves using stories to help children tackle some of life's more challenging subjects. Writing books for kids has been a lifelong dream of hers and she loves creating diverse books that offer characters and images that her kids can enjoy and identify with.
Please tell us a little about Mike Nero and the Superhero School
MIke Nero and the Superhero School
tells the story of a young boy with CP on his first day at a new school. Nervous and self conscious, he is introduced to some of his classmates who also have disabilities. However, Mikey sees only their incredible abilities or as he calls it, their Superpowers. Can Mikey learn to be brave and see the same incredible abilities within himself?
Why did you write the book?
I began writing this book while my son was being evaluated for ASD. At the time I wasn't sure what the final diagnosis would be. I began reading everything I could about schools and their approach to integration and education of kids with additional needs and I came across an article about the state of education in my own country. It was a terrifying thought that kids with additional needs, especially those with CP were denied the basic right to be educated in my country. The lack of resources and understanding broke my heart as a parent of a child facing a diagnosis. My son was diagnosed with ADHD, but I never stopped thinking about the lack of space and resources.
I began to dream about a place where my son and every child could develop and learn and grow TOGETHER. Obviously, I understood that there are important differences in terms of individual needs and challenges but I believed that the need for love, support, friendship, kindness is universal. I believed that all kids can be a superhero, just as they are. I believe that regardless of their physical bodies, all kids are capable of incredible things. Mikey faced his fears, he showed the ability to love and to be kind and he did it just as he was. Mikey was a hero because he used what he had. He didn't wait to be perfect.
I researched CP, particularly kids at school with CP and they are brilliant and achieved great things because they were given the opportunity. Maybe my son's challenges are different but each day he faces his own difficulties and as his parent I see people make judgements and assumptions all the time. So I wanted my son to have someone to look up to. I wanted kids in my country to see that they can be friends with children who are different. I hoped to have kids with CP see themselves in Mikey and see how he impacted his own environment for the better and know that they are doing the same. I hoped to have kids with different needs or even those without additional needs to see their place in creating a kind school. But also I hoped to inspire more teachers like Mr. Joseph and Amy's teacher. Who would help foster environments that encourage respectful exploration and discovery of each other's superpowers.
Who is this book for?
This book is firstly a celebration of the beautiful boys and girls who practice kindness everyday. For every child who questions their beauty and role in the world because of their perceived differences. For the parents/guardians who are seeking ways to inspire their kids to be kind. For teachers, coaches, and principals who want to foster an environment of inclusion, kindness and friendship.
What is YOUR favorite part of the book?
I love this book through and through but one of my favorite parts of this book was the interaction between Mikey, Mr. Joseph and Amy. Amy, my little hero who happens to have autism, is having a hard time and Mikey is concerned for her. I loved seeing Mr. Joseph, the adult of the story, encourage Mikey to reach out to Amy. He didn't tell Mikey who or what Amy was, he allowed Mikey to meet Amy and see her for who she is. In doing so, he helped Mikey be brave, he helped Amy communicate and advocate for herself and a beautiful friendship was born.
When did you start writing books?
I began writing this book in June 2020.
How is this book different from other books in your genre or niche?
There are a few books on being kind, there are even books on diversity and inclusion but this book tells the story from the perspective of kids with diverse needs. It is a story of how these amazing kids, with their diverse needs are their very own superheroes. Embodying the kind of traits that we can all admire and aspire to.
What challenges did you face writing your book during a pandemic?
One major challenge I had was deciding if my book was still relevant during the pandemic. There was so much uncertainty that I would be lying if I said that uncertainty didn't affect me. Fortunately, as a parent I know how much I rely on literature as a teaching aide, so regardless of how uncertain I was, I knew that someone needed this book.
Do you have any other books? Where can they be found?
I am the author of
Happy Tears and Rainbow Babies
available on Amazon.com, Blackbabybooks.com and Barnesandnoble.com
Where is the best place for readers to connect with you?
www.natashacarlow,com
natashamelissacarlow
on Instagram
Natasha Carlow Author
on Facebook