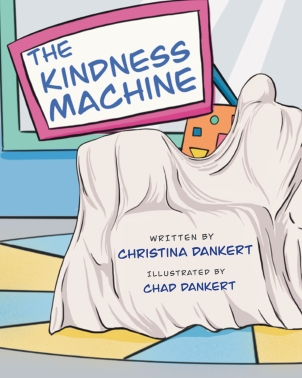 The Kindness Machine
By Christina Dankert & Chad Dankert, Illustrator
Published by Purple Butterfly Press

There's a mysterious new machine in Mr. Wilson's second-grade class. Instead of grownups telling children to "make good choices" and "be kind," this special machine shows the students exactly what they can do to bring kindness to their classroom and into their own heart! But what happens when it's time to leave school? Mr. Wilson lets his class in on a secret that they have their very own Kindness Machine inside them to spread kindness wherever they go!

Available for Pre-Order on World Kindness Day, November 13!
Perfect Bound | Case Laminate | 32 pages | $19.99 USD | 8x10 | 978-1-955119-08-5 | March 22, 2022
Be In The Know!
Sign up to be notified about new titles, opportunities for advance reader copies, and more!