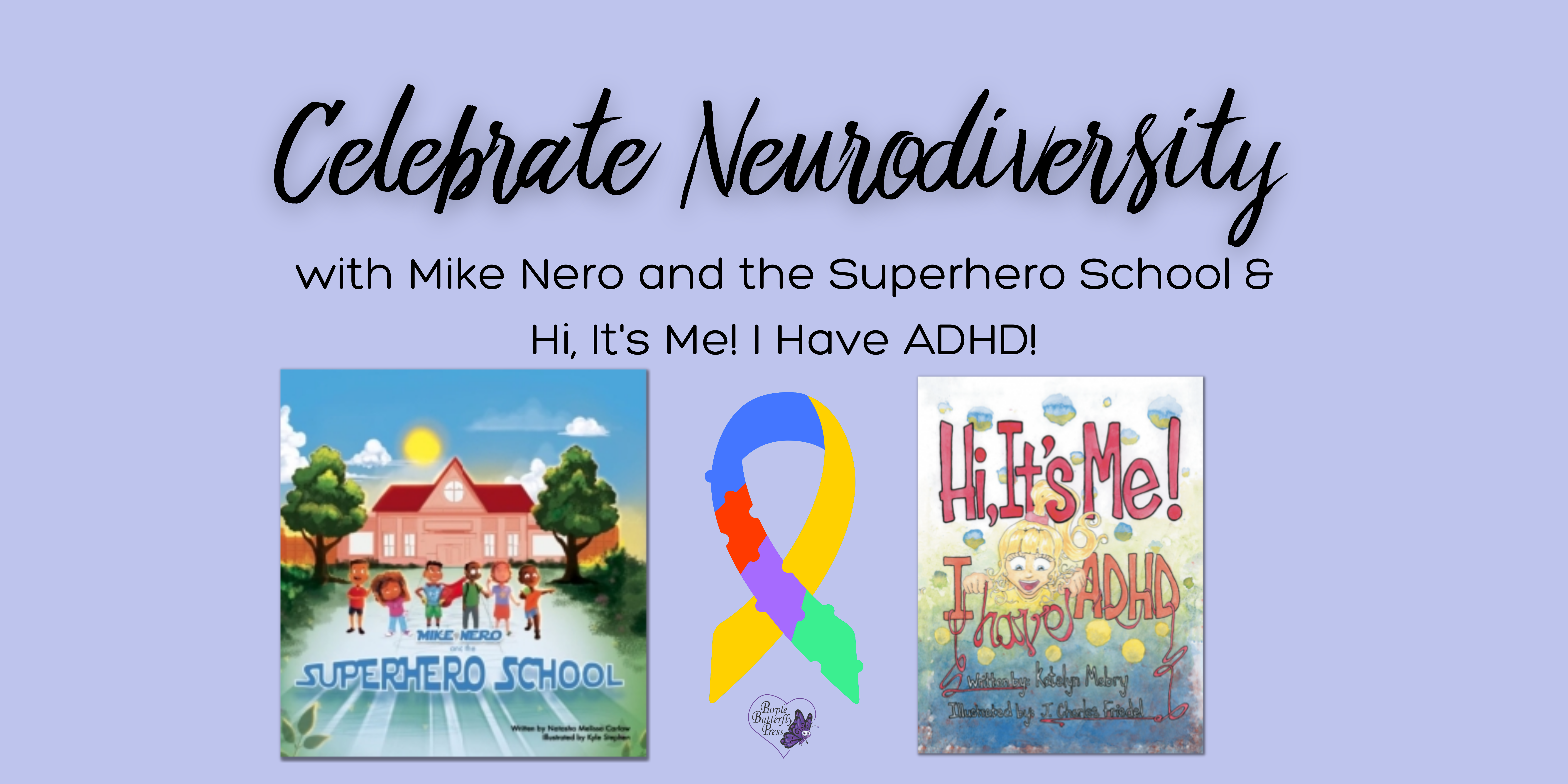 Thank you for reading our blog on neurodiversity, we hope you enjoy these coloring pages for your family to use as you explore more about being neurodiverse!

Fill out the form below and the coloring pages will be in your inbox soon!

More about Mike Nero and the Superhero School:
First days can be tough, especially for someone as shy as Mikey but Mikey's new school is a little different. On his first day, he meets his principal and some incredible children who help him discover his own superpower within and he learns that no matter what we may look like on the outside, everyone has something that makes them valuable.
Can Mikey learn to use his newfound superpower to make his school a better place for all students?

More about Hi, It's Me! I Have ADHD!:

Based on the author's personal experience with Attention Deficit Hyperactive Disorder, "Hi, It's Me" shares the thoughts, feelings, emotions, and experiences of a child dealing with the many challenges of ADHD.
Offering insight into the world of ADHD and presenting a list of tips and printable coloring/journal pages; this rhyming picture book helps children struggling with ADHD feel empowered. It lets kids know that the diagnosis does NOT define them and that there are so many gifts beneath the diagnosis. It communicates that they can find peace knowing they're not alone in how they think and feel.

Purchase these books that celebrate neurodiversity here!